It's Game Time for the Trades
A Business Coach's Playbook on Taking Home the Win
Do you like football? I love it! And as a business coach at Nexstar Network, I see a lot of parallels between the work we do in this industry and the way professional football is played.
The way I see it, it's game time in the trades.
If you run a PCHE business, you know that this industry is booming. While there are star players (your top technicians, service managers, etc.), you also know that everyone on the team is equally important and valuable during a game. You can't book calls for your techs to run without your call center and dispatch team, and you can't make sure football players can be at their best without everyone in the background who supports them!
In this metaphor, if you're in charge of a trades business, that makes you the coach of your team. But did you know as a PHCE business leader, you can have a team backing you? At Nexstar Network, our only focus is helping our members win every play of every day, and our playbook full of best practices is proven.
We know home services owners in HVAC, Plumbing and Electrical industries are battling the economy's ups and downs, consumer spending habits, pandemic-related challenges, recruiting issues, supply chain shortages, new regulations, and vehicle shortages. And that's just the tip of the iceberg!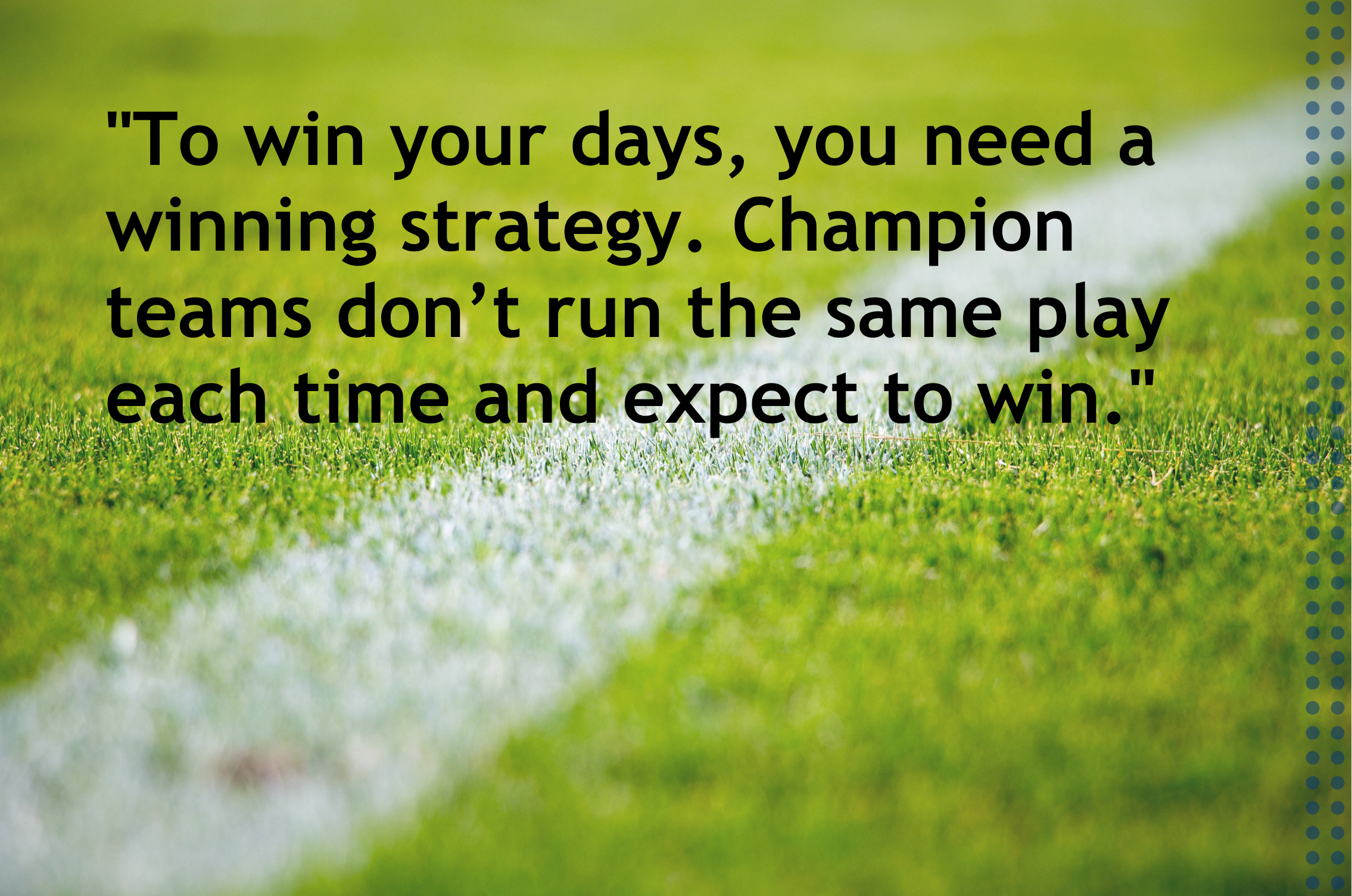 To win your days, you need a winning strategy. Champion teams don't run the same play each time and expect to win. The competition is always evolving, so your strategy must constantly evolve. Break your game plan into quarters, so you'll know when to pivot and run a different play. Run your business play-by-play (one 5-star review at a time), day-by-day (achieve your daily goals), week-by-week, and quarter-by-quarter; that's how you make big, audacious goals manageable.
At Nexstar, we have more than 30 years of documented, evolving proven plays. We've got the help you need. All you have to do to execute the plays. We've seen who wins big in this industry – it's the companies that remain confident and focused on the basics; those who analyze their game plan and chart out an approach with the help of their Nexstar coaches, mentors, peers, and trainers.
As the coach of your own team, you've got a lot going on. We know. We're right behind you, offering you assists and cheering you on. If you're a Nexstar member, check-in with your Business Coach and begin formulating your winning season. And if you're not currently a member but are curious to learn more about Nexstar's mission – to turn the world's best tradespeople into the world's best businesspeople – contact us today.
---
Author Eric Schmider is a Nexstar Network Business Coach who loves the service trades and has been in the industry since 1992. He recently helped a company grow to $40M+ in revenue with double-digit profits in just a few years. Eric especially enjoys meeting and mentoring owners on a one-to-one basis. And you can bet he's looking forward to football season!