Profits Are Easier with Purpose
Let's address a misconception. The misconception is this: That a business – in order to be highly profitable and therefore highly valuable – first and foremost has to be a numbers-focused enterprise led by profit-directed, numbers-driven managers.
This is simply not true. Of course, having a keen understanding of the key performance indicators in your business is essential. But financial acumen is not the most important factor for long-term business success.
What's most important in a service business is engaged, inspired employees who readily and independently make decisions and work to their best effort in their roles without being micro-managed. That is the secret to a successful business. If a company creates a consistent culture where this situation is the norm, coupled with a good understanding of the numbers – well, now you have something special.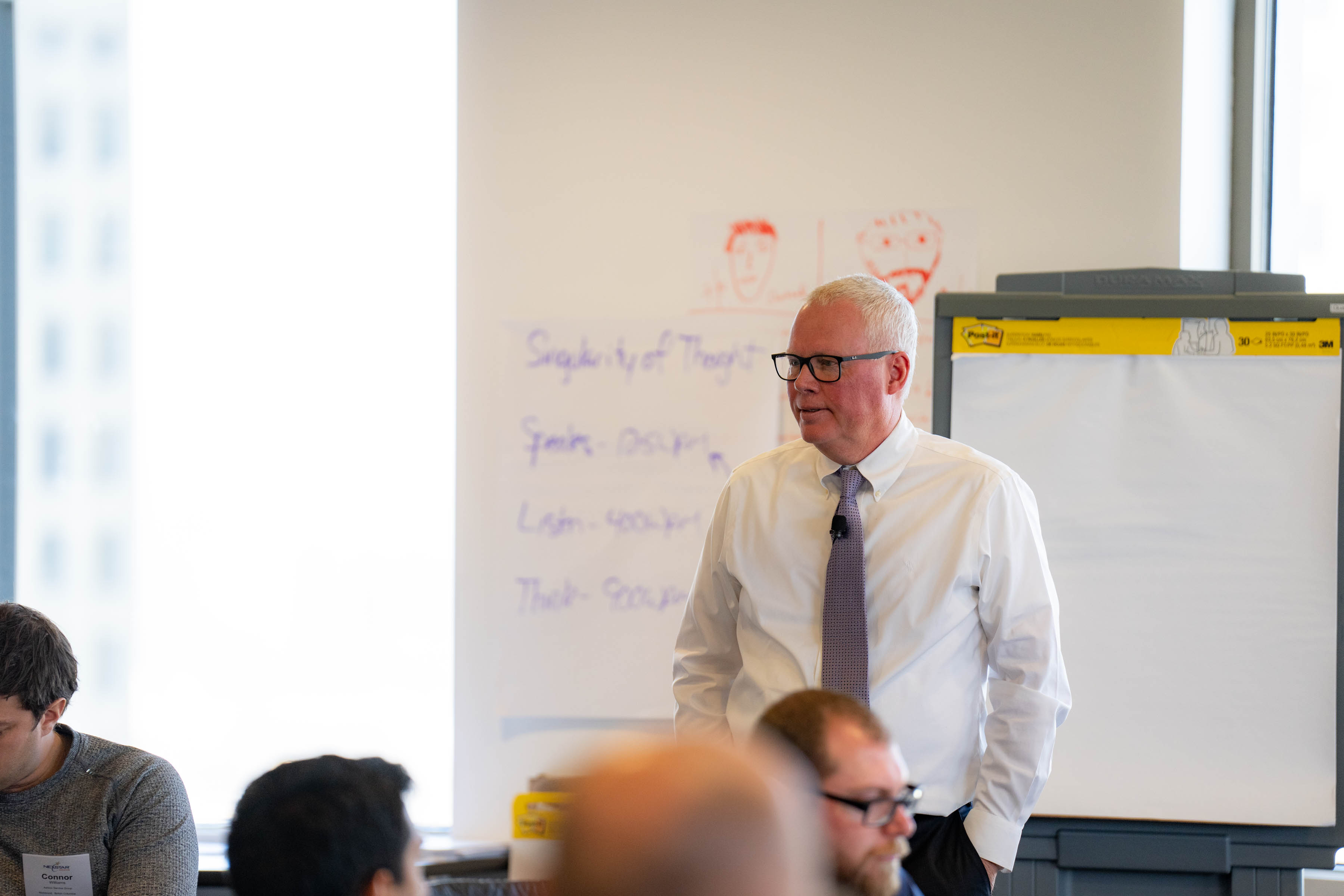 Budgets, financial statements, pace reports, sales and productivity measurements… with a little training, all of these are easy to read and understand. In all honesty, you could teach a ninth-grader how to interpret these documents. If financial know-how was all it took to be successful, our industry would already be ruled by soulless number crunchers and cyborg Terminators wearing green visors. But that's a dystopian reality I wouldn't wish on anyone.
The reality is that running a successful service business is much more about purpose and emotion than finance. For employees (and owners!) to give full effort over a sustained period of time, there have to be more than financial measurements and corresponding financial rewards in place. There has to be a purpose in the business that transcends monthly income statements and incentive plans. In short, the business has to have heart. It has to be headed someplace special with a grand vision of what you're all building together. The business must have an intentionally created culture that honors people, facilitates connections, and reinforces productive work habits.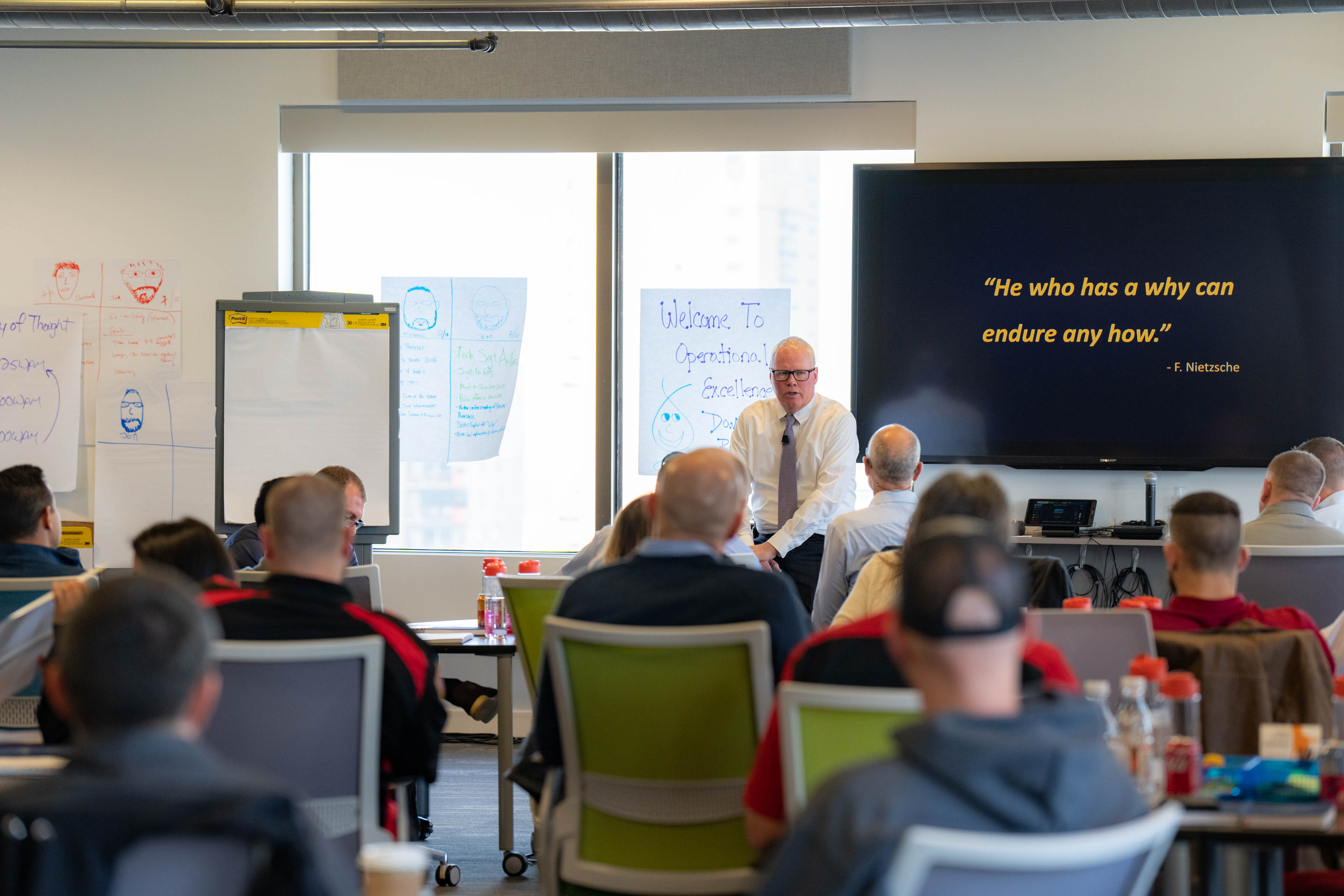 Once you have a lofty purpose identified for your business, a vivid vision of the future set, and a healthy culture defined and created, paired with financial know-how, you have the recipe for sustained business success.
Coming off a recent Mission, Vision & Culture course I led with a group of Nexstar Network members, I've been inspired to hear how business leaders are doing the work necessary to put their purpose into action and work toward that kind of sustainable success. Rob Carr, President and Owner of Mel Carr Electric, emailed me to share some of the follow-up work he and his team are tackling together along this shared journey.
Rob noted, "In our companywide meeting to review our mission, vision, and guiding principles, we refined one of our values to better reflect our culture. Two employees approached me separately to share how much they appreciated having a clearer picture of what we stand for. They also reiterated that our mission – 'Putting families first with meaningful jobs and safe homes.' – was something that they immediately aligned with."
I'm proud of Rob and his Nexstar peers who are prioritizing their purpose, which starts with their people. Most businesses never get to a spot where they fully deserve discretionary effort from employees. Most businesses stay focused on the numbers, process development, and marketing. And then they wonder why it's so difficult to find good people who are productive and enjoy coming to work.
Make it your business priority to get your Mission, Vision and Culture set first. Then you'll see how much easier and more enjoyable it is to run a sustainable business that's making a healthy profit.
Financial Terminators need not apply.
Nexstar Members, want to develop a Mission, Vision and Culture in your business and avoid a dystopian future? Sign up here for Jack's upcoming course, happening from April 19-20, 2023 in Minnesota. Mission, Vision & Culture training events are also available July 27-28, 2023 and September 11-12, 2023. If you are interested in learning more about becoming a Nexstar Member, please contact us to learn more.